Eco-Ideal Consulting Sdn Bhd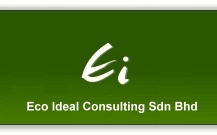 Eco-Ideal Consulting Sdn. Bhd. (Co. No. 622103-X) was incorporated in July 2003 to provide environmental consultancy services. The company is registered with various governmental and non governmental bodies.
Enviromental consultancy services includes solid waste management, renewable energy, waste water, clean development mechamisn and enviromental information system.
ESRI South Asia
In Malaysia, ESRI South Asia Sdn Bhd is the official distributor in Malaysia for ESRI GIS software systems. We are conveniently located near Bandar Sunway in Petaling Jaya, Selangor. See Our Location.
In ESRI South Asia, we are committed to providing complete Geographic Information Systems (GIS) solutions and services. Our organization supports clients throughout the process of establishing GIS systems, from the initial user needs assessment, through software installation, user training, data acquisition and automation, application programming, and on-going consultation.
GeoEnviron
Geokon is an independent software house that has been developing tailored data management solutions to meet the needs of environmental professionals within local authorities since 1971. Although the company has its base in Copenhagen, Denmark, it services many local authorities across the world.
GIS Development
GIS Development is a monthly magazine on Geographic Information Sciences. The magazine comes in an Asia Pacific edition, a Middle East edition, a Malaysia edition and an Africa edition. The aim of the magazine is to promote & propagate the usage and benefits of Remote Sensing, Geographic Information System and Global Positioning System. The magazine covers the use of technologies in various application segments in the field of infrastructure, utility services, resource management and others. It updates the readers through its in-depth analysis of the activities pertaining in the field of GIS, GPS and Remote Sensing from all over the world.
ITT Visual Information Solutions
ITT Visual Information Solutions provides integrated software solutions that help scientists, engineers, researchers and medical professionals turn complex data into useful information. Our 150,000 customers from over 80 countries use IDL, ENVI and IAS to analyze data and imagery and deploy imaging applications.
Magnasoft
Magnasoft is a focused GIS software solutions company with innovative offerings having strategic partnerships with industry leaders in the global space. We offer services ranging from application development to enterprise integration and consulting to data conversion and capture.
Malaysia GIS
Get all the local GIS news, tips, articles and resources from this site.
Malaysia Geoportal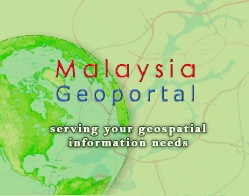 Malaysia land and geospartial information
Malaysia First And Premier GIS Community Website
Free resources, forums, events, conventions, industry news, directory listing, white pages, software download, mailing list, and links for Geographic Information Systems, GPS, Remote Sensing and land related industry in Malaysia and Asia regions.